Viktor: Hey, thank you a lot for agreeing to share your story! I am sure that everyone is extremely curious to know more. Before we dive deep into the details, could you share a couple words about each of you?
Will: I am Will and I am from the United States. I work in the investment management business at a large bank. My hobbies include saving money, playing cards, and watching sports.
Julia: I am Julia, and live in the US. I'm currently working as a finance analyst for an energy technology company. My hobbies include hiking, reading, and binging podcasts.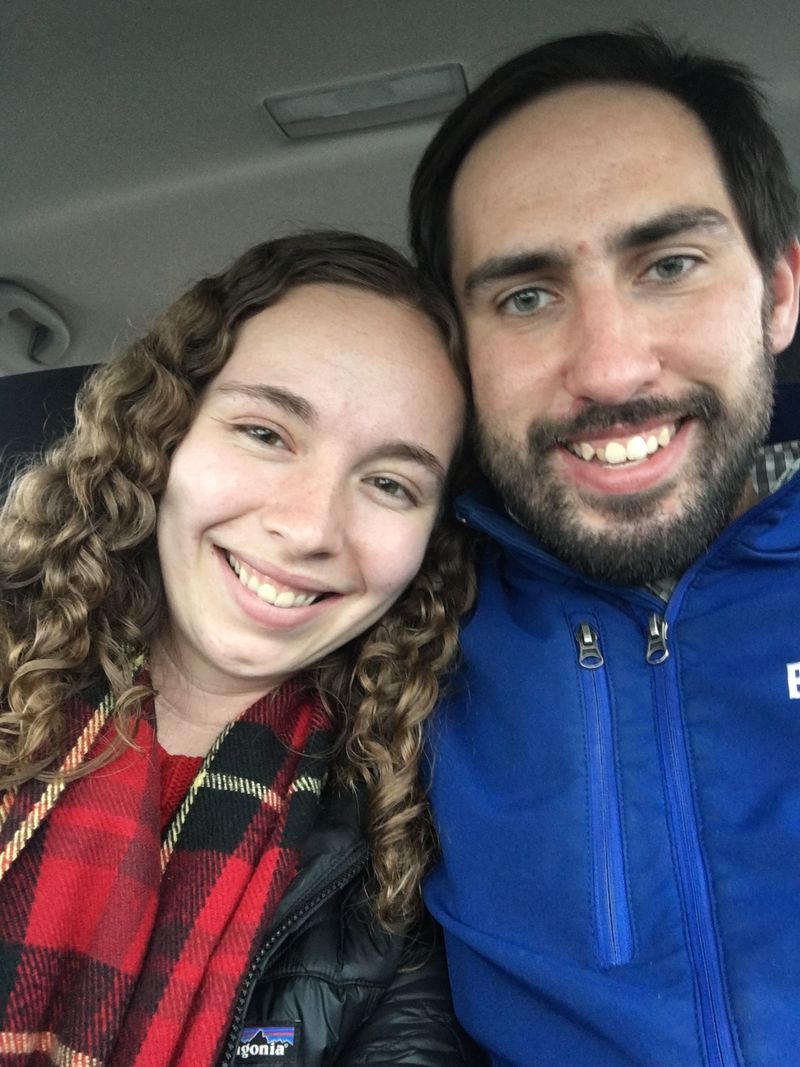 Viktor: I suspect many of us have a "saving money" hobby here. How did you discover firedating.me?
Will: I follow several FIRE accounts on Twitter and one of them tweeted about the site. It immediately grabbed my attention and seemed like something I should explore further.
Julia: In early October I decided I wanted to get serious about trying to find a partner with similar values of frugality and intentional living. I was a member of the Singles in Pursuit of Financial Independence Facebook group, but wanted to cast a wider net of potential matches. I googled "FIRE Dating," and the website was the first result. Pretty crazy!
Viktor: Happy to hear that Twitter and my SEO actually work. What was your first impression of the site?
Will: At first I thought it was a bit peculiar. It didn't fit the standard mold of other dating sites. Your passion and sincerity in creating the site to help FIRE people connect was very evident from the beginning based on the homepage. .
Julia: It seemed both satirical and serious at the same time; that hooked me to sign up.
Viktor: Did you actually expect to meet someone through the site?
Julia: No, but I wanted to give it a fair shot. My expectations were low because I do not live in a metropolitan area, so meeting matches would be difficult..
Will: I was doubtful. When I joined there were only 700 or so girls worldwide on the site. I am from a smaller city and really haven't met other FIRE people before so I thought it was unlikely that there would be people in my area.
Viktor: I can definitely understand your feelings. How many people have you chatted with (approximately) before meeting each other?
Will: Julia was the first girl I sent a request to and one of the first I chatted with, actually. There were about 2 other users that I was having good conversations with and several others where the conversation didn't go anywhere.
Julia: About 10. Of that group, only 2 including Will were within driving distance for me, which was an important factor for me. I was looking for someone within a 5 hour car drive.
Viktor: Wow, the first request! Do you remember seeing their profile for the first time? What were your thoughts?
Will: I do. I remember thinking how unusual it is to meet someone who is seriously into minimalism, house hacking, self-growth books, and speaks the language of money. I also remember reading her ideal FIRE day involved being up at 7am which I knew would be a difference between us.
Julia: Yes. :) I was excited because not only was he within driving distance, he was also self-aware and attractive! He was the first person I encountered on the site who (like me) stated they want to foster parent later in life. I immediately showed Will's profile to my roommate and joked that I had found my soulmate.
Viktor: So Will sent the request and what happened next? How long have you chatted through the site for?
Will: Julia accepted my request and sent me a message. We chatted on the site about some uncanny similarities we had in common, including that I was born in Julia's hometown. She even had a better idea of the hospital I was born in than I did. We sent about 20 messages before moving onto texting which admittedly was pretty fast.
Julia: We matched on October 19th and chatted on the website for two days. Since we had so much in common, Will asked for my number. Then I took a leap a day later and asked to meet in person. Since it is rare to find FIRE people in Upstate New York, it didn't feel rushed. We made plans to meet on October 31st.
Viktor: Wow, arranging a meeting only 3 days after starting chatting. That's impressive! How and when did your connection become apparent?
Will: Immediately. So many similarities concerning major interests and lifestyle choices were apparent right away. It did take a week or so to get into smooth, fast paced conversation.
Julia: The Thursday before we met in person, I asked Will about his asset allocation. From there, we texted all day about asset allocation, personality tests, travel, and more. It was a lively back and forth, so I couldn't wait to meet Will in person.
Viktor: I think someone already joked about FIRE people discussing asset allocations on their first date. Have you started a long distance relationship first?
Will: When we talked about a long distance relationship Julia told me since we were within manageable driving distance of each other, she didn't consider it long distance but I think she was just trying to woo me. ;)
Julia: We texted back and forth for two weeks before meeting in person. We live 200 miles / 350 km away from one another.
Viktor: Have you eventually met in person? How did the first meeting go?
Will: We have. We met about 10 days after first messaging each other at a halfway point between us. It went very well and we've been meeting each weekend since.
Julia: We met in person for the first time on October 31st at a lake in Upstate NY, USA. It was a sunny afternoon, and we sat by the lake and talked for four hours, sitting six feet apart. When it was time to leave, he declined a kiss because of the covid risk, but told me multiple times during the date it was going well. Since that date, we have had weekly covid tests and see each other during weekends. It was definitely worth waiting a week to kiss him.
Viktor: Oh, that sounds so sweet. I am happy that you were able to find a workaround even during these times. What are your plans as of today?
Julia: We plan to keep visiting on the weekends and Facetiming during the week. We love discovering new things about each other and sharing knowledge with one other. Right now I am reading books from Will's bookshelf (including Sam Walton's biography and The Millionaire Next Door), and at night we sometimes talk about topics I've learned about on FIRE podcasts I listen to at lunch.
Will: We are continuing to meet on weekends and hope to spend more time together as life's circumstances allow. Slow travel is something we both enjoy and hope to do that once the pandemic is over.
Viktor: I am extremely grateful to you for sharing your firedating.me success with me. Please tell the readers how you reached out to me?
Will: Julia sent you an email about our backstory. We did it because you are so enthusiastic about helping people find love that we wanted to share our story to let you know of the difference you made in our lives.
Julia: Viktor obviously puts a lot of time into the website, so I asked Will if he would be comfortable with me emailing Viktor about our success. I wanted to show Viktor a success story from the website and thank him for putting it together. Will is not on Facebook, so I never would have met him through the Singles FIRE Facebook page.
Viktor: Thank you for your kind words! What is your advice to firedating.me users who haven't met their FIRE partner yet?
Julia: Take time to write a thoughtful profile with a good picture. If you haven't hit FIRE yet, show that you are still pursuing some of your passions. Will had a few pieces in his profile that were easy to make first conversations from …I asked about his public speaking group and his hack for attending sporting events. Be approachable and give more than a couple word answers when messaging.
Will: Don't be hesitant about messaging other users, no matter where they are from. There is a special bond between FIRE people that makes conversation easy. Most people on the site have similar interests and love to discuss those topics.
Viktor: Thank you for sharing your story with us! We all wish you amazing time together! Just in case - the position for the first firedating.me wedding is still vacant ;)